Pompeii VI
Unavailable
Size: 12" x 12"
Media: Photo encaustic with oil
"On a recent visit to the ancient city of Pompeii, I was struck by the gorgeous colors in paintings on the walls of the buildings, which had been unearthed after existing encased in volcanic ash for hundreds of years.  
My Pompeii series is a collection of images from the archeological site, presented in photo encaustic pieces which are embellished with oil paint to enhance their beauty.
Each piece is inscribed with "79" in remembrance of the fatal day in 79 AD when Mt. Vesuvius erupted, bringing an abrupt end to the vibrant civilization."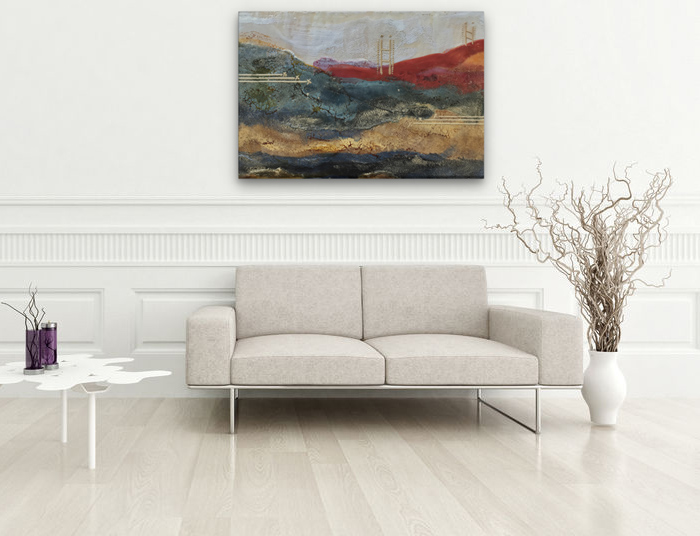 Why Buy Heather Davis Art?
Each original painting is a one-of-kind piece, accompanied by a Certificate of Authenticity which is signed by the artist.
Heather's materials are of the highest quality, and the encaustic medium is a timeless and durable one. Encaustic works exist today from roughly 3,000 years ago.
Collecting a work of art is an experience that provides emotional benefits, as well as ownership of the piece. Buy art that you love and that you want to live with; it will return the favor by pleasing you every time it is viewed.
Purchasing artwork directly gives you the benefit of supporting the artist and their small business. As a collector, you have become a patron of the arts.
Heather's work is always evolving, and she works in series that change over time. When you find a piece that speaks to you, make it your own. As new work is released, acquiring another piece in the series enhances your collection and enjoyment of the art.
All purchases are fully guaranteed; there is no risk to you. If you are not satisfied for any reason, you will receive a full refund.
It's been proven that viewing art is good for your health. Becoming a collector and lover of art is good for your soul.
Learn more
Stay up to date with Heather Davis